LEATHER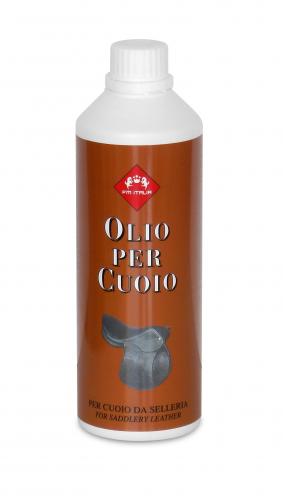 LEATHER OIL
Oil for the specific treatment of leather, to be used on leather and natural skin articles which are particularly worn and cracked. The Lanolin present in the product penetrates deeply, giving both elasticity and nutrition. The Virgin Beeswax forms a protective film which makes saddlery leather impermeable to either atmospheric agents or to the horse's sweat.
USE:
Apply the Leather Oil uniformly (with a brush) and allow it to be completely absorbed. Apply thickly to particularly cracked and worn items. For the maintenance of leather saddlery items in the best condition, repeat the operation frequently.
WARNING:
Do not apply to synthetic leather, suede and untreated natural leather.
PACKAGING:
500 ml pot.