LEATHER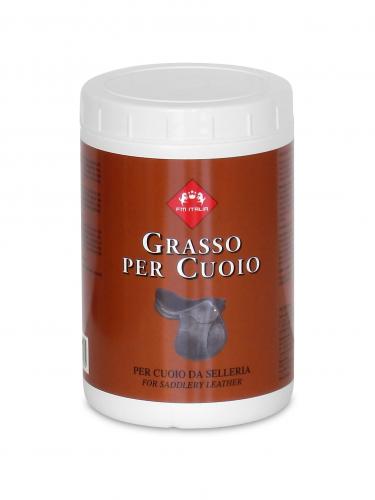 LEATHER GREASE
Thanks to its natural ingredients, such as the Virgin Beeswax, LEATHER GREASE penetrates the hide, nourishing it thoroughly keeping it elastic, soft, smooth and water-proof and resistant to the corrosion of the horse's sweat and dust.
USE:
Apply evenly, then wait until the product has been completely absorbed. For particularly worn or chapped articles, repeat the application.
WARNING:
Do not use on synthetic, chamois or natural, untreated leather.
PACKAGING:
1000 ml pot - 3000 ml bucket