HOOF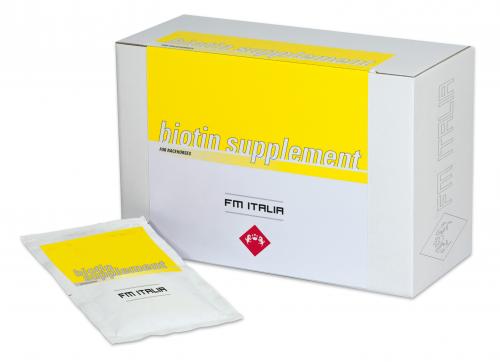 BIOTIN SUPPLEMENT
Oral powder.
It is a useful adjuvant in maintaining the normal physiological status of the skin and hooves.
Biotin Supplement contains 2000 mg/kg di Vitamin H (Biotin).


INSTRUCTIONS FOR USE:
Mix 60 g per head/day into the feed ration for periods of at least 30 consecutive days.
For foals up to 250 kg halve the above-mentioned quantity.
PACKAGING:
Box of 30 sachets, 30 g each.
Complementary feed for competition horses