CARE AND HYGIENE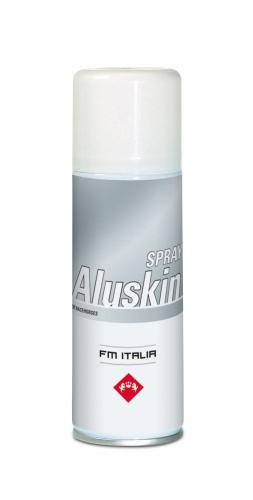 ALUSKIN
ALUSKIN is a spray for external use containing micronized aluminium. Sprayed on the affected areas it creates an elastic, breathable film that protects from external agents (dirt, dust, insects). The area covered by the spray is clearly shown by the silver
colour.

INSTRUCTIONS FOR USE:

Thoroughly clean the skin and apply aluskin spray 2-3 times a day.

PACKAGING:

200 ml spray can.
Non-pharmacological product for external use for competition horses.